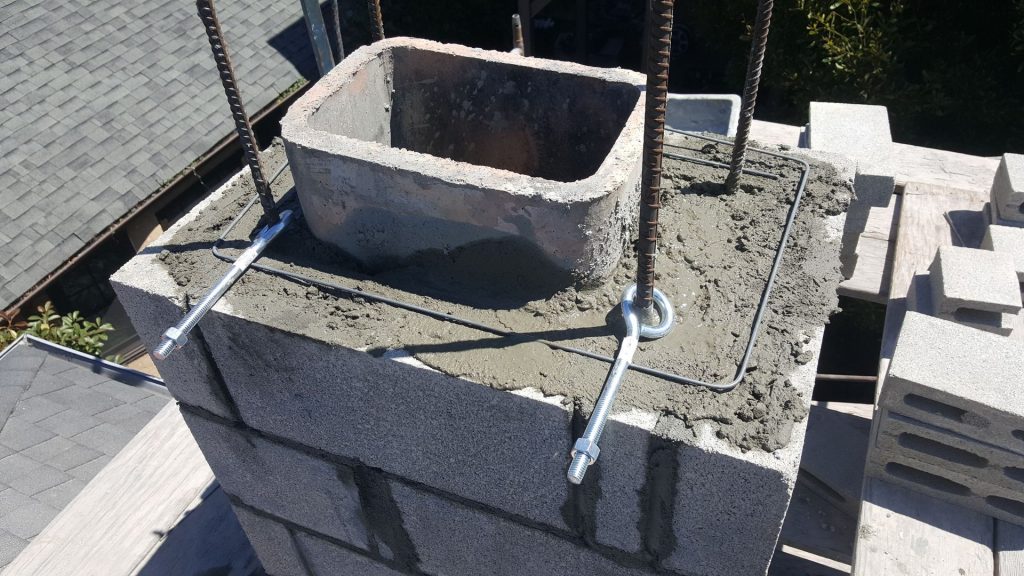 The clean, simple look of a stucco chimney belies the complexities and potential dangers beneath it's surface. As is so common in our line of work, and inspection by International Masonry Specialists found this chimney to be dangerously constructed and unsuitable for safe use. The masonry chimney had broken at the roofline, possible during and earthquake. We removed top part of chimney to the roof line and installed rebar and straps. 
Chimney rebuilt using blocks and bolts installed for back metal brace.
 Under the roof, framing supports and bolts for chimney straps and back brace were installed. The finished chimney was given a new coat of stucco and was now safe to use for years to come.